Incredibles 2 is written and directed by Brad Bird who also directed the first Incredibles. This sequel shows Helen aka ElastiGirl taking on the responsibility of hero duty when she is given the choice of bringing the supers back into the light while Mr. Incredible is taking the just as important role of looking after the family trying to tackle all the problems that occur. It includes the voice talents of Holly Hunter, Craig T. Nelson, Sarah Vowell, Huck Milner,  Samuel L. Jackson, Bob Odenkirk and Catherine Keener. 
DISCLAIMER: Sorry for the late review but in Europe it came a month late.
Before the movie started, there was a Pixar short film like usual. This short was called Bao and it's about a lonely mother who somehow makes a dumpling come to life and she is more than happy to take care of it like it was her own son. The audience I was in did not care for the short film, they talked and used their phones while I was patiently trying to enjoy it. I have to say, I was dreading the short film from the things I heard about it but I ended up loving it. I would go so far as to say that this is my favourite modern Pixar short. I like the analogy in it and the animation was photo-realistic. I loved the music and the small twist near the end. It was heartwarming and beautiful. I was surprised by the amount of depth this short film had. Most short films are just cute and funny shorts with little emotional value like Piper or Sanjay's Super Team.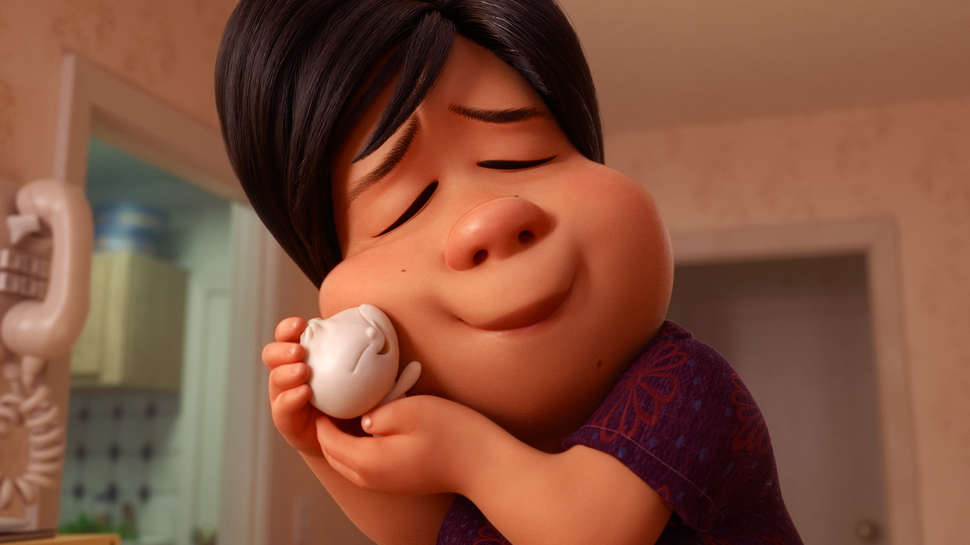 Following the success of Finding Dory, which I actually liked a lot, I was extremely excited for this movie. I was not disappointed, I love this movie! I am so glad I can say those words now. After a decade and a half break, the Incredibles are back and better than ever! This is a sequel that builds on it's predecessor steps, the action is spectacular, the music feels just as fresh and fitting as the first time, the animation is some of the finest animation I've ever seen and that's saying something considering this is a Pixar movie. The movie is just as mature and like before, it treats it's audience with respect and delivers a story that is for all ages, adults have plenty of stuff to enjoy and so do children and teens.
The plot of this movie is supported by legitimate conversations that are interesting and dealt with realistically. There are scenes which like in the first movie don't feel animated, if you were to shut your eyes and listen to the dialogue you would never think it to be from an animated movie. I love how Incredibles 2 is the perfect proof that animation is just a medium for movies, it's not a genre. This is a well-thought out movie with real conversations, interesting characters, great action and a great plot. The animation only strengthen's the quality visually and it does amazingly.
The characters in this movie are all amazing. By that I mean that every single character is intriguing. Well I guess most of them, in mid-movie they introduce a group characters that never really impact the movie in any way, they weren't really likeable. Aside from those, I love the other characters. I love the new additions like the Deavor siblings, Winston and Evelyn. They were perfect together, he was hopeful and optimistic, she was realistic and honest. I really liked how Evelyn's character wasn't held back from feeling like a real person. She spoke her mind, she even curses mildly making her all the more realistic. As for Winston, I love his plan, he was smart about it and I love his passion towards superheroes, it was like he was in superhero heaven but he acted mature and smart, it was refreshing to see, honestly.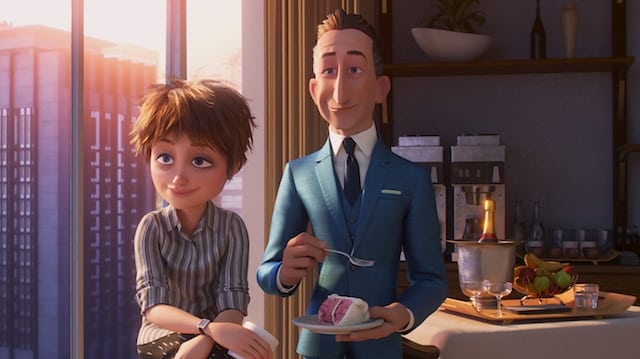 To a certain point, even Jack-Jack could be considered as a new addition since he barely appeared in the first movie. He steals every scene he's in, well except for when he shares the screen with Edna Mode. The combination of those two together was something I never thought I would need, they're amazing and hilarious together even if Edna's screen-time is limited to a few minutes. One character who was a fan favourite but got nothing to do in this movie is Dash unfortunately. He was one of my favourites in the first movie but in this one he never really got anything to do besides being the comic-relief. However one of the highlights of the movie for me is Violet. I love her arc with Tony. There is a scene in a diner and an incident occurs, you'll know it when you see it and you'll die from laughter. The whole audience laughed and normally they don't say or do anything so it was a special moment. As for the antagonist, ScreenSlaver was good, however a predictable reveal in a way, (spoiler review). Awesome effects although.
I loved how Frozone was involved a lot more in this one. He is my favourite Super. In my opinion he has the coolest powers, (pun intended). I liked how he is a close friend of the Parr's. I love how close he is with the kids especially Dash. In the first one he was more of a friend of Bob's. I am however disappointed that his iconic wife hasn't shown up yet! She has one of the best lines in the first one but in this one the line she says is the one from the trailer.  I also loved the relationship between Bob and Helen. I love how this movie shows that "parenting can be a heroic act, done properly" as said by Edna. The first movie showed Bob on solo missions and this time it's Helen's turn and she knocks it out of the park.
After a whopping 14 years of waiting, Incredibles 2 proves to be worth it! With smart dialogue and conversations and a strong plot to support them, it feels like a fresh new take on otherwise elongated genre. The characters are back and better than ever! I can't wait to see it again and I'll gladly wait another 14 years to get a third movie this good.
RATING: A-